#

Pizza Anyone?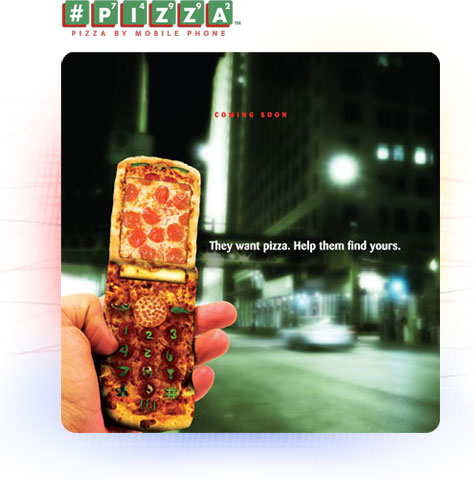 #TAXI started with a problem—the need for a simpler, faster, more memorable way of getting a taxi—and now, well, we have another problem: and it's spelled like this: p-i-z-z-a.
Yes, it seems to us that it should be easier to get the pizza you want when you want it at the price you want it to be.
And so, of course, we are hard at work on a new database to answer questions like these:
Which pizza places are open right now and will they deliver to my location?
Which has the cheapest pizza?
What's the best pizza in each part of town?
We aim to answer these questions and more with the touch of a button from a mobile phone. In doing so, getting some 'za when hungry should be that much easier. Just like getting a cab.
Our pizza product is still in development, but it won't be long before we roll it out (c'mon, you were waiting for the pun, you were!). Stay tuned …